Artist Biography:
Richard Loffler grew up on the wide-open Saskatchewan prairies in central Canada. He became a committed outdoorsman as a teenager absorbing the wonders of the natural world around him. Many zoos became a retreat for observing animals in close quarters, while the Royal Saskatchewan Museum in Regina, where he began working from 1978 to 2000, was a haven to study the beautifully prepared natural history dioramas.
"I have been given nature's theatre to access freely. I find it a necessary tool in the formation of the idea and the finished work. Working from life affords me controlled confidence. No questions go unanswered.
Nature is a tremendous foundation from which to acquire knowledge and understanding: the fundamentals are what every artist must seek to recreate truthfully and innovatively. Through evolution, each animal has carved its' own original statement within this vast scheme of rhythm and structure. Their spirit and vitality offer a perpetual platform from which to learn. The complex web that nature weaves for us cannot be understood in one artist's lifetime; it is a forever growing and changing format and one that deserves distinction.
My approach is traditional with impressionistic flavor. I endeavor to capture the character of my subjects at moments of instinctive gestures while the lyrics of design and composition are controlled to present a power and grace to each piece. To work from nature allows me simply the truth and it affords me the ability to pursue my art as a life long venture, for the subjects are endless and timeless".
Loffler is a dedicated family man and an avid outdoorsman. He juggles his time between his fieldwork, his studio work and the Montana foundry where he chases his own metals and oversees the patinas and completed works.
"We are inventors- the reasoning part of nature that enables us to analyze, interpret, and logically gain insight into the life around us. Therefore, art must be an expression of our innermost thoughts, perceptions and aspirations. It is an extension of society, the happening of our era and the progress of our time. When balanced with truth, knowledge and sensitivity, art holds the virtuous vision of the past, an account of the present and a dream for tomorrow".
http://www.richloffler.com/index.html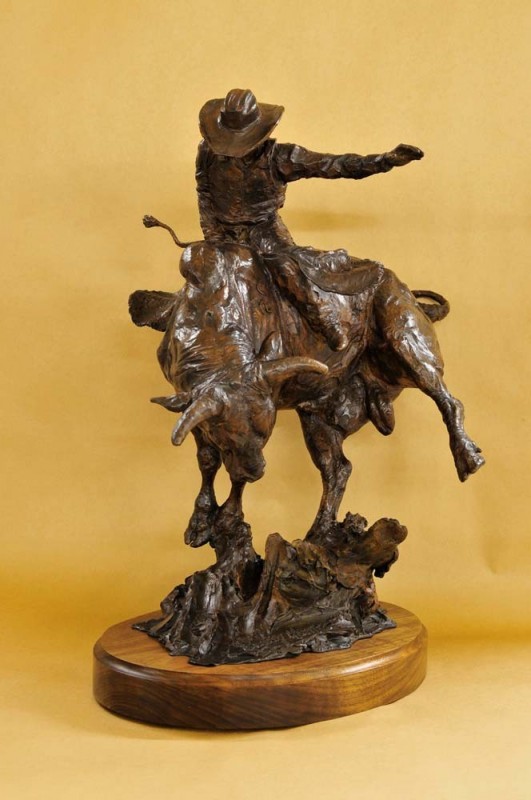 1
2
3
4
5
6
7
8
9
10
11
12
13